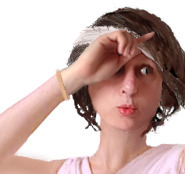 Collaboration
We are looking for one or two co-founders. 'Co-founder' is an uncompensated equity on vestment position. There are a variety areas where contributions would be helpful, note the four descriptions below. Full time is preferred but we can work something out with highly skilled people who have at least a couple of weeks to code full time, or who can dedicate a given number of hours weekly. The best way to contact us is to go to the sign-up page and create a temporary account. Otherwise use the contact info on this site or look us up on linkedin.com or angel.co.
Technical Co-founder Frontend
Senior ES6 programmer. Pure ES6 and a proprietary library. Intimately familiar with object oriented programming concepts, classes, extension, composition, the this variable. Comfortable with dynamic creation of html, css, method calls on events, and generous use of lambda functions. Desktop and mobile.
Technical Co-founder Backend
Experienced backend programmer familiar with AI concepts and probably has a CS degree. The team component serves multiple team members interacting via websockets while providing services for communication, updating a share model, and calling the services of other components for NLP, graph coloring, and search. Hundreds of such teams simultaneously, some of which also share resources. Multiple language implementation.
Business Development Co-founder
This person gets our products. This person is an expert at driving a demographic profile from a value proposition. In addition is an expert at bringing together communities and finding people who have religion within our four communities: the community of product users, the community of employees, the community of investors, and the community of potential acquisition partners. Takes to social media like a fish in water, enjoys talking with people, and isn't afraid of cold calling.
Senior Management Co-founder
This co-founder will either make an appreciable investment in the company, will bring along an investor, or will be representing an institutional investor or potential acquisition partner. This co-founder has probably sold intellectual property or business plans, has signed term sheets, and/or has closed an acquisition deal in the past. He or she is familiar with many venture backed projects, including those that sometimes need new products for pivots, and/or is familiar with high tech companies which routinely purchase grist for their development mills. Should have broad experience that includes expanding high tech start-ups. Experience and contacts in the legal technology or other identified markets a big plus.
Copyright © 2020 by Reasoning Technology. All Rights Reserved.